How Do I Log In to cPanel?
If this is your first time logging in, your hosting provider should have provided you with the necessary username and password.
Most hosting companies have links to your cPanel once you've signed into your hosting account.
For example, if you're hosting your site with SiteGround, you can access cPanel from your user profile in the "My Accounts" tab:

If you're with Bluehost, the link leading to cPanel is actually the one labeled "Advanced":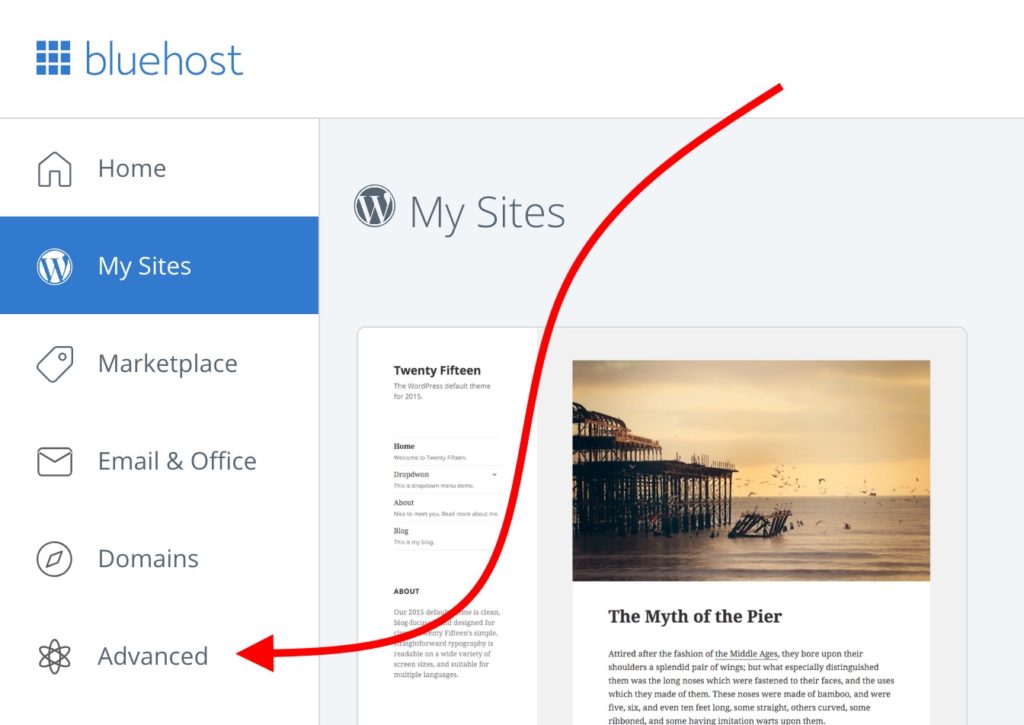 If you can't find a direct link in your hosting provider's panel, you can either contact support and ask them how to access cPanel, or you can do some sniffing around and try to guess the correct cPanel address. This sounds far-fetched at first, but it's actually very doable. Here's how:
Fire up your browser and enter your website address followed by :2082 (for http) or :2083 (for https). For example:
Or:
You'll then be asked to enter your cPanel username and password.
1.4. What if I Need More Help?
This guide explains all the basics and gives you step-by-step instructions for tackling some of the most common tasks like setting up websites, email accounts, and domain names. If you need a bit more help, cPanel has some video tutorials of its own here.
There's also LOTS of documentation available on every page within cPanel itself, usually listed along the top. For example:

2. A Quick Intro to the cPanel Interface
Once you've logged in, you should see a screen similar to this: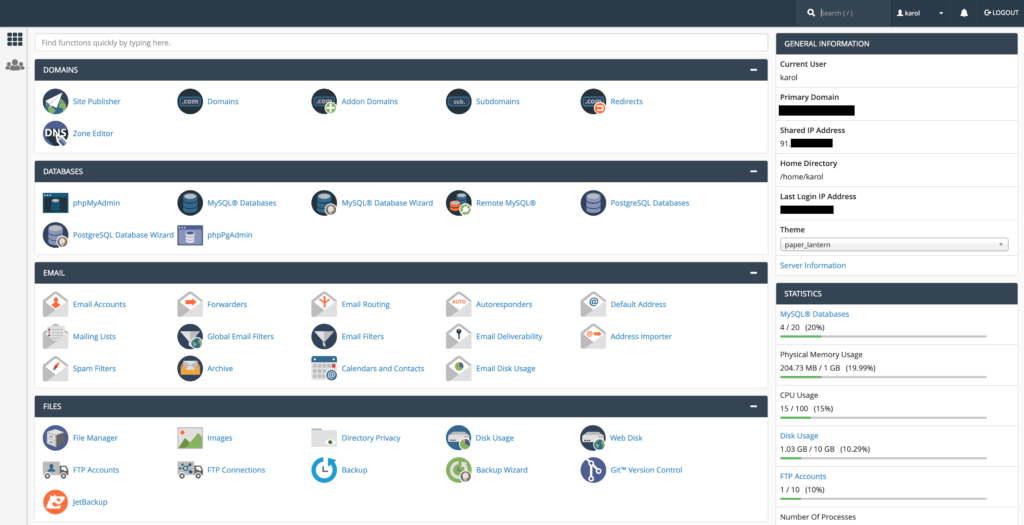 This is the newest version of cPanel for 2020. It uses a theme called "Paper Lantern".